♥never knowing what I might run across in momma's cabinets...seriously, I get to drink my coffee out of a mug with a chick playing a cello on it...EVERY MORNING.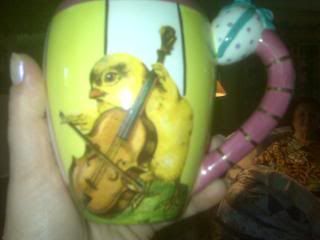 ♥puppy nose...temporary visitor.
♥trying out the tattoo I've been wanting...bday list item #13...one week from today it will be real ink instead of sharpie!
♥Da girlz...