♥home-made raw flax crackers made in the dehydrator...birthday list item #1 accomplished! Also home-made raw yummy cashew "cheese" and tzaziki sauce from Cafe Gratitude's cookbook (Cafe Gratitude was on LAST year's bday list and it was MAGICAL ~see pics below~).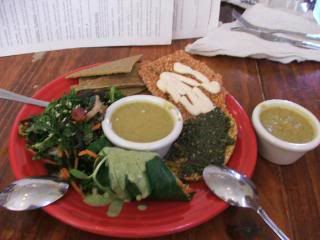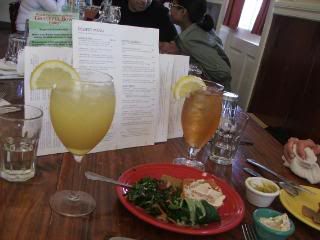 ♥taking on a huge project, 600 square feet of laminate flooring to install at mom's...taking it on with gusto and rockin that saw!
♥and lastly, capable in the area that counts most...capable of clearing out the house, whipping up a smoothie, putting my feet up, renting a chick flick and completely vegging out in my pajamas trapped under a few furry beasts.