♥Discovering North Beach...the absolute quaintest little lodging...bare minimum but done so very well...touches of lovely here there and everywhere.
♥A walkable city...Wharf to Union Square with Little Italy and Chinatown on the way.
♥Sushi...in a confused atmosphere but deliciousness deliciousness and more deliciousness.
♥Birthday item #39...all because my Sunshine made it so!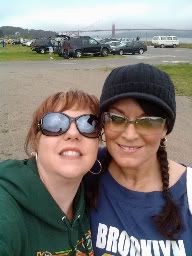 ♥Getting lost looking for Mexican food leading us to a handsome stranger.
♥Golden Gate Park via Haight Ashbury...the sheer expansiveness of all that wonder~full~ness...so much left to see and explore and discover!