♥The day started with pure peace...muted and gentle...
♥Then the storm cell was announced...and the classic anvil shaped cloud appeared quite suddenly...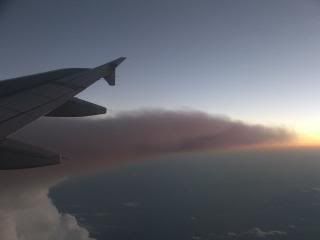 ♥Almost as suddenly we were on the other side...after riding out the turbulence...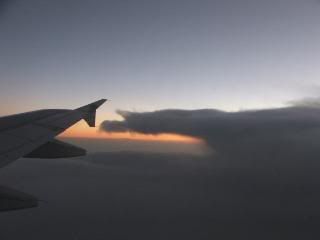 I would take a thousand of those storm cells over the mons~typh~ado~caine I came home to...figuratively speaking. In the 3 days I've been home there has been all sorts of non-stop chaos ranging from humiliation to senseless death, abject terror to misunderstanding, power trips and guilt trips, buckets of tears and shattered, tattered feelings to say nothing of relationships that need some serious nurturing. I'm dreaming of a cave. Quiet. Dark. Still. Or even turbulent that has a beginning and an end where the same sunset that was lost to the storm is waiting when it's over.